0% Plastic

from Bottle to Pallet

We don't compromise either end of the packaging spectrum. No wrap-around labels, no plastic wrap, or any kind of plastic in our production line, making a positive impact and removing millions of tons of plastics from the environment and landfills.
1.
Forever Recyclable Aluminum Bottle & Cap
100% Aluminum
Metal recycles forever. That matters. When a material can be recycled forever, like aluminum, it enables a circular economy by remaining in the loop and eventually eliminating the need for virgin material. Aluminum also has one of the highest recycling rates when compared to other materials. High recyclability and high recycling rates are both needed for circularity. There are big differences between the number of times different materials can be recycled. Some, like plastics, can only be recycled a limited number of times before they degrade and have to be permanently discarded.
Forever Recyclable
2.
100% Recyclable Kraft Master Box
100% Carton
100% Recyclable Kraft Master Box
Cardboard (or carton) comes from trees that can be replanted, it's easy to recycle, and it naturally decomposes. Plastic, on the other hand, is made from oil, it's hard to recycle, and it never, ever breaks down. The paper industry is one of the most sustainable in the world, with a growing emphasis on responsible logging, waste reduction, and tree replanting. Plastic, on the other hand, is still made primarily crude oil and natural gas, which is not only bad for the environment – it accelerates the depletion of a non-renewable resource.
100% Recyclable
3.
Pallet made of 100% Recyclable Cardboard
100% Carton
Yep, we went as far as making sure our shipping pallets are made of 100% cardboard, and we make sure to not use any wrap around plastics. Most of the so called sustainable water brands, use plastic pallets and plastic wrap around, creating unnecesary harmful waste that will most likely end up in landfills and the environment.
100% Recyclable
Metal Recycles Forever®
Packaging material made of aluminium that is infinitely recyclable without a loss of quality. Designed to deliver circular economy thanks to its recycling rate of 75%, metal packaging ensures a closed material-to-material loop.
Treeping: You Drink, We Plant.
For every bottle sold, we are planting thousands of trees in Costa Rica, but it doesn't end there, we protect and nurture crucial wildlife habitat for endangered species such as the Great Green Macaws in Costa Rica.
Treeping: You Drink, We Plant.
Planting trees at Campos Lapa Verde, Sarapiquí, Costa Rica.
We owe everything to nature, so we're continuously working to protect and nurture it. Our pioneering reforestation program Treeping has already planted thousands of trees (and counting) to offset carbon footprint and sustain the wildlife habitat.
Learn more about Treeping
GreenNoise: Reconnecting Humans to Nature
The Real Sounds of Nature recorded in the RainForests of Costa Rica.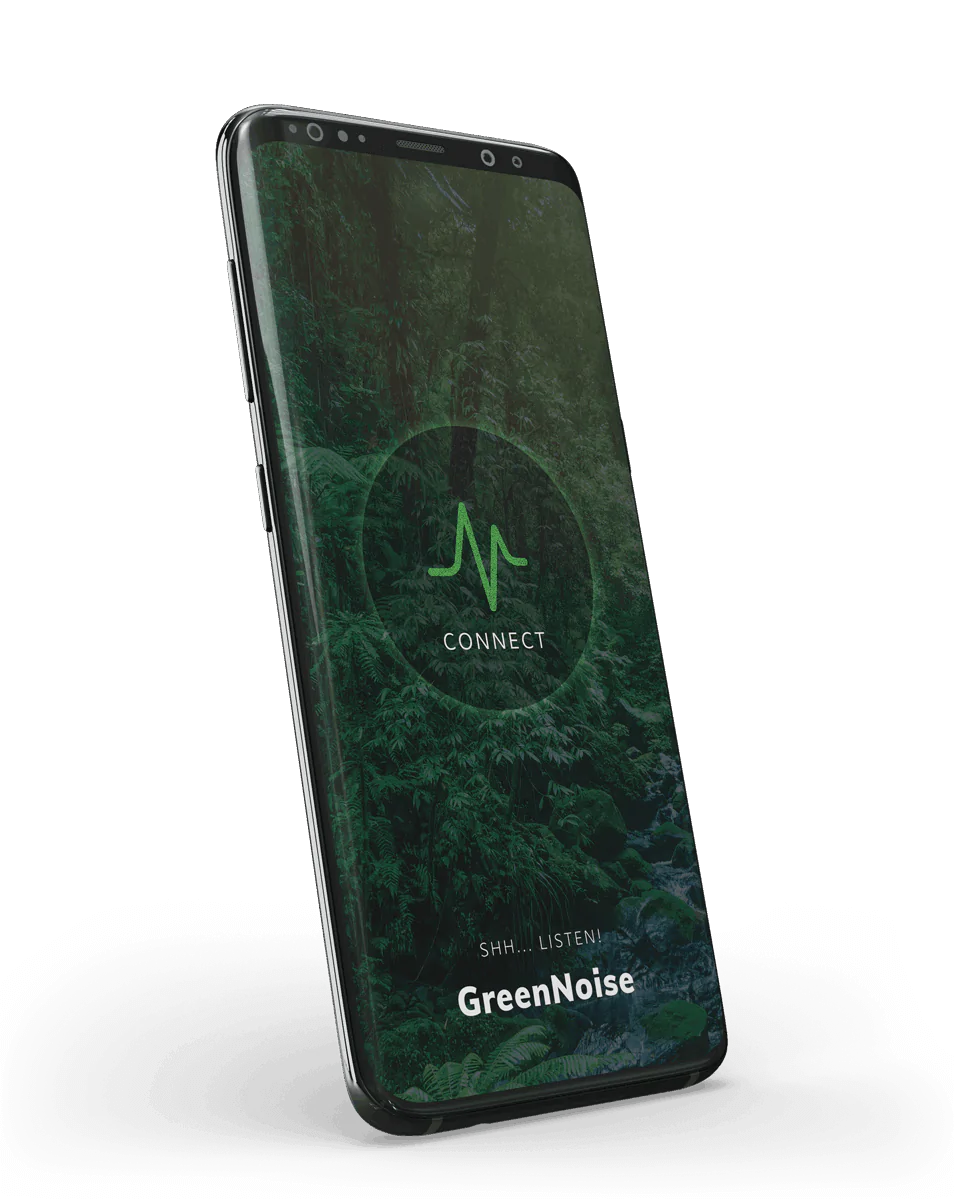 Shh... Listen! The Real Sounds of Nature
GreenNoise: Relax & Reconnect
GreenNoise features Real Sounds of Nature recorded in the magical RainForest of Costa Rica. Reconnecting humans to nature through an immersive sensorial experience.

Featured on:
Learn more about GreenNoise